What is a Technical Regulation of the Eurasian Economic Union
From IFCG Encyclopedia
Technical regulation in EAEU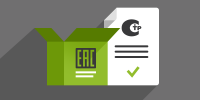 Principal legal acts
IFCG services
Technical Regulation is an official act of the Eurasian Economic Union (hereinafter — EAEU), setting obligatory requirements to goods (their safety, appearance, composition, process of manufacture, installation, use, storage, carriage, disposal).
Those products for which the respective Technical Regulation was adopted and is in effect, may be sold in the EAEU (or imported to the EAEU) only provided that they comply with all requirements to quality and safety provided in the regulation.
Currently there are over 40 Technical Regulations adopted. Technical Regulations cover vast variety of goods: industrial and low-voltage equipment, textiles, shoes, food products, furniture, small size vessels, motor vehicles, lifts, explosion protected equipment, children products, package, toys, cosmetics, tobacco products, etc.
The list of such goods is provided in the Decision of the Commission of the Customs Union dd. 28.01.2011 N 526.
A Technical Regulation is adopted by the management body of the EAEU — the Eurasian Economic Commission. State control, as well as liability for non-compliance to the requirements of Technical Regulations, violation of certification procedures is governed by national laws of the EAEU member countries.
Technical regulations of the Customs Union
First Technical regulations were adopted as early as in 2011, before the establishment of the EAEU (happened in 2014). These Technical regulations are named differently — Technical regulations of the Customs Union (or TR CU), after the predecessor bloc — the Customs Union of Belarus, Kazakhstan, and Russia established in 2010.
Despite the naming all such Technical regulations are fully valid in the EAEU.
Technical regulations and European Union Directives
Technical Regulations have much in common with the European Union Directives. The table below demonstrates some Technical Regulations adopted in the EAEU and their analogues in the European Union.
| Technical Regulation of the EAEU | EU Directive |
| --- | --- |
| CU TR 004/2011 | Directive 2014/35/EU On electrical equipment designed for use within certain voltage limits |
| CU TR 005/2011 | Directive 94/62/EC On packaging and packaging waste |
| CU TR 008/2011 | Toys Directive 2009/48/ЕС |
| CU TR 010/2011 | Directive 2006/42/EC On machinery |
| CU TR 011/2011 | Directive 2014/33/EU of lifts and safety components for lifts |
| CU TR 012/2011 | Directive 2014/34/EU On equipment and protective systems intended for use in potentially explosive atmospheres |
| CU TR 019/2011 | Directive 2014/33/EU (Directive 89/686/EEC On personal protective equipment) |
| CU TR 020/2011 | Directive 2014/30/ЕС EMC |
| CU TR 028/2012 | Directive 2014/28/EU of the of explosives for civil uses) |
| CU TR 032/2013 | Directive 2014/68/EU of pressure equipment |
| TR EAEU 037/2016 | Directive 2011/65/EU RoHS2 |
Technical regulation in Russia
Currently in Russia (as in other member countries of the EAEU) products that are not regulated by adopted EAEU Technical Regulations are subject to the national rules of certification.
E.g., importation of a Li-ion batteries, rechargeable Li-ion cells to Russia will require execution of the Declaration of Conformity to GOST R (Russian national certification system); import of high-voltage equipment, medical devices, depending on product characteristics and types — a Certificate or Declaration of Conformity to GOST R.
In future national certification standards and requirements will be superseded by common Technical Regulations of the EAEU.
Structure and contents of a Technical Regulation
Technical regulations have similar composition scheme and style, but there still may be some differences in their structure. This occurs due to peculiarities of certain groups of products and diversity of authors of Technical Regulations (any given regulation is prepared by a certain EAEU country (countries)).
First, any Technical Regulation contains information about its scope (list of products that are subject to this regulation), and requirements to manufacture, storage, use, carriage, distribution and disposal of goods. Technical Regulation may also contain a list of exempted products (not falling within its scope).
Technical Regulation also specifies procedures of obtaining any mandatory documents (Declaration, Certificate of Conformity, etc.) that prove conformity of goods to requirements of the Technical Regulation.
Technical Regulation may contain special labeling requirements (e.g., labeling of explosion-protected goods with the EX explosion safety sign).
Typical structure of a Technical Regulation is as follows:
Preface (a legal act according to which the regulation was adopted, purposes of the regulation);
Scope (goods covered by the regulation, exempted goods);
Definitions (terms used within the regulation);
Market circulation rules (conditions of release of a good to circulation);
Requirements to labeling and operating documents (identification of goods, information provided in technical document, on packaging, the good itself);
Safety requirements (mechanical, chemical, biological, physical, radiation and other requirements to a product);
Assurance of conformity (information about product testing methods, sampling procedures, etc.);
Confirmation of conformity (form of conformity evaluation — Declaration, Certificate, Certificate of State Registration, governmental control (supervision), etc. — and the procedure of obtaining the respective document);
Labeling with the common mark (rules of labeling of products (accompanying documents) with the EAC mark);
Protective clause (prohibition of release of those products that do not conform to requirements of the regulation to circulation);
Appendices (detailed lists of covered goods, various safety parameters, applied standards, etc.).

Requirements of the Technical Regulations are mandatory within the EAEU customs territory. It is not possible to issue an EAC document on a voluntary basis if the product is not subject to mandatory certification. But some technical regulations allow to choose the form of the document — Declaration or Certificate.
See also
IFCG Encyclopedia is an open knowledge base intended to help EAEU importers and experts in international trade.


If you seek any services in customs clearance, obtaining permits, licences or certificates for importation or you have questions, please do not hesistate to contact us.

Particularly, we can obtain EAC Certificates and Declarations for your goods.

Other our service include: