IFCG Encyclopedia
From IFCG Encyclopedia

After years of work in consulting and customs business IFCG experts have compiled and organized a huge amount of information in customs law and practice. With this Encyclopedia we would like to make this knowledge public.
Encyclopedia contents
The purpose of this Encyclopedia is to establish an ultimate knowledge base in all aspects related to international trade in EAEU. We are currently focused on matters closely related to key areas of our business:
EAEU customs law
Collection of principal legal acts. Reviews and explanations of the legislation
Principal regulations in EAEU
Non-tariff regulation. Technical regulation. Sanitary regulation
Financial maters and taxes
Taxation, duties, fines and other financial matters in international trade
We are working hard every day to make our Encyclopedia better.
Featured article
Licenses and permits for importation of radio-electronic devices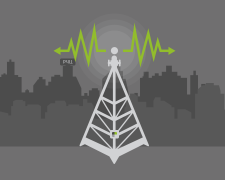 Today, many electronic devices contain radio-electronic modules that are able to receive and/or transmit radio waves. Such devices potentially may cause interference or transmit in restricted radio frequency band. Most countries impose certain constraints and requirements on importation and use of such equipment.
According to the Eurasian Economic Union law, products above are qualified as radio-electronic equipment or high-frequency devices. Import (but not export) of such products to the EAEU is restricted: usually a license for importation is required. There is a lot of peculiarities, however, that may simplify import procedure or make it more complicated.
Did you know?
Import (and export) of cryptographic equipment to the territory of the Eurasian Economic Union (EAEU) is restricted.
It is worth noting that most laptops, cell phones, routers, network switches, wireless mice, server systems, video game consoles, cryptocurrency mining hardware and other consumer devices support cryptography.
Depending on product's characteristics, purpose and conditions of importation (exportation) one needs to obtain different documents: Notification, Conclusion or License. In most cases, foreign manufacturers willing to import their equipment to the EAEU for sale should issue the Notification
Trending
Agency agreement for certification
According to the law of the Eurasian Economic Union (hereinafter — EAEU), these persons may apply for the EAC document (Certificate or Declaration of conformity to the technical regulations of the EAEU):
Product manufacturer;
Seller (importer);
Representative of the manufacturer.

The applicant should be registered in one of the EAEU countries (as a legal entity or sole proprietor).
Legal acts
EEC decisions and acts

Decision No 30 of April 21, 2015

SCRF decisions
Non-tariff regulation in EAEU
Technical regulation in EAEU
How Can I support this project?
We are always happy to get any aid from our readers and customers. You can help us by:
reporting errors, inaccuracy or outdated information in Encyclopedia;
suggesting subjects and questions for new articles;
becoming our co-editor.
If you would like to offer any assistance, please do not hesitate to contact us by email: wiki@ifcg.ru.