Importation of cryptographic products by individuals for personal use
From IFCG Encyclopedia
Cryptographic means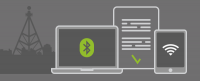 Principal legal acts
IFCG services
Obtaining permits for importation of cryptographic means:

Other related services:
Importation (and exportation) of most electronic devices to the EAEU is restricted as these goods are capable of some sort of encryption and hence are qualified as encryption (cryptographic) means (ECM) by EAEU customs law.
These restrictions apply not only to international trade operations but also to moving goods across the customs border by individuals (for example, as private belongings during international flight) and to overseas shipping of purchased goods by courier or postal services.
Goods in question include almost all kind of computers (laptops, tablets, etc.), smartphones with Wi-Fi, Bluetooth or GSM support, any electronic goods with pre-installed operating system and other included in the List.
Legal framework
Goods imported (or exported) by individuals for personal use may be subject to non-tariff regulative measures established in the Decision of the Board of the EAEU Commission (EEC) No 30 of April 21, 2015. According to the EAEU Customs Code special aspects of importation (exportation) of such goods shall be defined by the Commission.
On Dec 13, 2017 the Commission amended Annex 9 to the Decision No 30 and established the procedure of importation and exportation of encryption (cryptographic) means by individuals for personal use.
Procedure of import (export)
The amendment defines the List of products that do not require any information or documents if imported or exported by individuals for personal use.
If the product is not included in the List, it may be imported (exported) by individuals only upon providing information on the notification (i.e. there must be a notification registered for this product and the person willing to import or export should provide the customs with its number from the common register of notifications[1]).
In other cases, import (or export) of ECM by individuals is prohibited.
List of ECM imported (and exported) freely
Goods listed below may be imported (exported) for personal use only by individual, in luggage or through international shipping by courier or postal services.
The List includes 8 groups of products:
1. One of (or several) the following common software on any data medium intended for mass use, widely available and being sold freely:

а) operating system (for example, Linux, Microsoft Windows, Mac OS X, Android, iOS, etc.);
b) web-browser (for example, Google Chrome, Internet Explorer, Opera, Apple Safari, Mozilla Firefox, etc.);
c) e-mail agents/software (for example, Mozilla Thunderbird, The Bat!, Opera Mail, etc.);
d) software for online communication over the Internet (for example, WhatsApp, Viber, WeChat, Skype, etc.);
e) programs intended for electronic document processing on a personal computer: text and graphic editors, electronic tables, programs for preparation of presentations, database management systems, accounting software, etc. (for example, OpenOffice, Microsoft Office, Kingsoft Office, 1С, Галактика-Парус, etc.);
f) antivirus software (for example, Kaspersky, Dr. Web, NOD32, Norton Antivirus, etc.);
g) electronic translators (for example, ABBYY Lingvo, PROMT, etc.);
h) archivers (for example, WinRAR, 7z, WinZip, Arj, etc.);
i) programs intended for playback (watching) and editing of music, images and video;
j) file transfer software;
k) games;
l) internet-banking software;
m) software for social networks and their services.

2. Digital signature (e-signature) means on any medium.
3. Computers (personal computers, monoblocks, PDAs, netbooks, laptops, tablets, pocket game consoles, smartphones, smart watches, bicycle computers, etc.), their electronic modules and components:

a) with no software or with installed (preinstalled) software specified in clauses 1 and 2 of this list;
b) with installed (preinstalled) widely available software different from software specified in clauses 1 and 2 of this list which have auxilary encryption function that cannot be altered by users.

4. Bank cards, SIM cards, discount cards, transport cards, social cards, electronic access cards, electronic identification cards and other electronic cards intended for mass use and encryption functions of which cannot be altered by users.
5. Radio and TV signal receivers and their components including receivers with communication capabilities.
6. Telephones for cellular networks and their accessories, except for specialized telephones and accessories intended for use in encrypted communication mobile networks (capable of end-to-end encryption).
7. Products including printers, multifunctional devices (printer, scanner, photocopier, etc.), photocopiers and their electronic modules, containing equipment capable of information encryption with the maximum operational range less than 400 m without gain or retransmission according to manufacturer's technical requirements, as well routers and wireless modems for use in local networks and in the Internet.
8. Radio-navigation receivers, remote control equipment and their components.
Notification
If the product qualified as ECM is not included in the List above, it may only be imported (exported) by individual for personal use provided there is a registered notification for it.
Notification may be registered only for certain categories of ECM.
Notification may be submitted for registration by the manufacturer of the product or by the person authorized by the manufacturer. The latter means that the manufacturer should issue a power of attorney that would let the person to represent the manufacturer in respective government body of the EAEU member state (FSS in Russia). Usually, obtaining such power of attorney is the main difficulty that prevents an individual (who may have bought the product in the online shop) from registering the notification.
See also
References
IFCG Encyclopedia is an open knowledge base intended to help EAEU importers and experts in international trade.


If you seek any services in customs clearance, obtaining permits, licences or certificates for importation or you have questions, please do not hesistate to contact us.

Particularly, we can obtain FSS Notification for importation of goods with cryptographic abilities.

We also provide other services related to importation of electronic goods: